We are a young magazine but with an experienced staff that has been working for several years in other media. Now we are setting up our own project whose task is to bring you valuable information, especially from the world of computer cooling. The goal is to create a unique content that can be found only on our website.
HWCooling publishes (and always will publish) only reviews and photos that are our own work. We do not recycle any articles. However, we will bring you news when something interesting appears.
We focus on products and subjects related to the features and performance of graphics cards, CPU coolers, motherboards, PC cases, fans, thermal compounds, and all other components that have something to do with functional tuning of computers.
In addition to the unique content, our golden rule is to deliver accurate, factual, and clear presentation of the acquired data. The results of the tests are interpreted in the tables and in interactive charts which (for a better orientation) allow sorting and grouping of values according to various criteria. We will try to make our reviews easy to read for beginners, but an advanced reader should be also satisfied.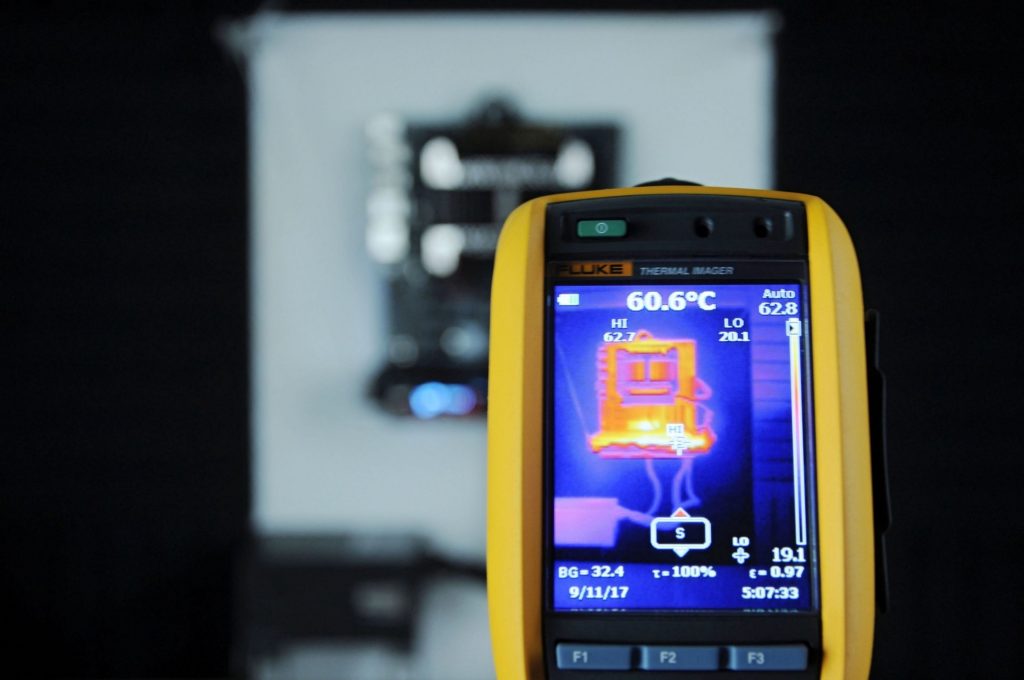 All tests are carried out in our air-conditioned and soundproof laboratory. We use properly calibrated instruments for measurements. Our basic equipment includes the air tunnel, special chamber for measuring the noise level, Reed R8080 sound level meter, the power meter Extech 380801 (UNI-T UTE1003A as a backup), several adjustable switched-mode power supplies Gophert CPS-3205 II, UNI-T UT372 tachometer, thermometers TFA 31.1028 plus UNI -T UT325, and thermal imager Fluke Ti125.
Tested products that are exceptional and have minimal deficiencies will be rewarded with our Go for It! award. The logo (PNG) is available for download in full resolution at these links: for bright and dark backgrounds.