Test procedures
Simple and optimally milled aluminum plate, sounds like a good basis for some SSD heatsink with the potential to achieve high efficiency at low cost. Fast, easy installation and great compatibility with graphics cards is also quite important, plus the look is not bad. Akasa probably wanted to create an ideal compromise of all the key elements. This could easily became a bestseller because the price is just 4 euros.

Test procedures
We started with 900 seconds in idle, then continued with 900 seconds of linear reading of 8MB blocks in Aida64 (with an average speed of 2GB/s). The SSD we used was OCZ RD400 with installed OS.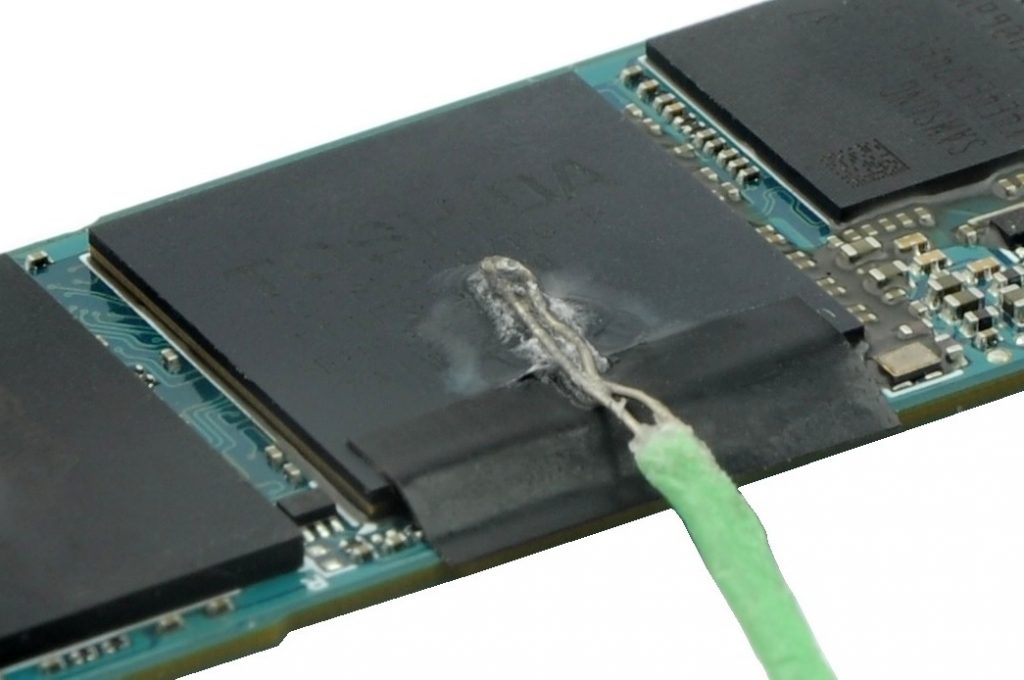 We tested with two configurations of thermalpads. The first one was with the original thickness of 0.3 mm, and the second one with the 1mm Arctic. We used something thicker to make it possible to place the 0.8mm thick thermocouple sensor between the SSD and the heatsink.
The sensor of the first thermocouple was centered on the controller, which is the area where was the most intense heating. The second thermocouple was attached to the memory that is closer to the controller (the "warmer" one). We monitored the temperatures with the properly calibrated UNI-T UT325 thermometer.
All tests were carried out in our wind tunnel with four NF-A12S PWM fans (2 – intake, 2 –outtake) regulated to approximately 550 rpm. The SSD was mounted in the PCIe adapter and it was in a vertical position. We also took some interactive thermal images of the heatsink, and we put the highest and average values to the charts. We let the SSD cool down before each test.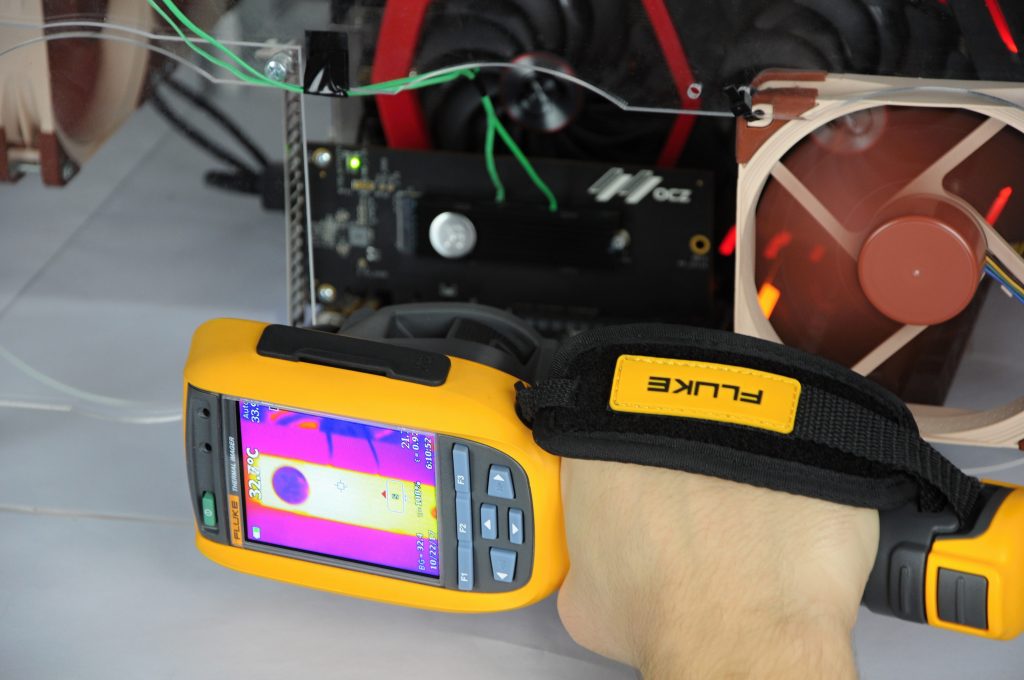 Flattr this!