How we test performance
We've decided that it would be reasonable to put some performance tests to our reviews of all products that have some computing power. We will keep focusing on operational features and we will continue to analyse them in depth, of course. We are just adding a general illustration of performance for better orientation so you do not have to look for it elsewhere.
We chose several benchmarks as well as some practical tests to be able to easily develop an editorial database of results in this area.
During IntelBurnTest sessions, we get "free" performance information in GFLOPs. This is not a performance in absolute numbers, but the one that matches a default mode. In our case, it is dedicated 5 GB of RAM. The performance of a single thread is measured by the number of photos compressed from RAW (~ 9MB NEF) to JPEG in 15 minutes. The selected compression is the lowest possible for Zoner Photo Studio 18 and the compressed images have approx. 2 MB. You can easily combine results of both of these tests with measured temperatures, consumption, and noise levels. Everything is together in one place, in related chapters.
Other measurements are not limited to a fixed time nor the operational features, they inform about rough performance. We start with encoding of 40Mb FHD video Samsung Oceanic using H.264 and H.265 codecs. All available encoders for particular chips are used. Encoding profiles are set to "Main" for HEVC and "High" for AVC. The encoder level (4.0) and preset (medium/balanced) are similar in both cases. You can see other settings in screenshots from the HandBrake interface (v1.0.7).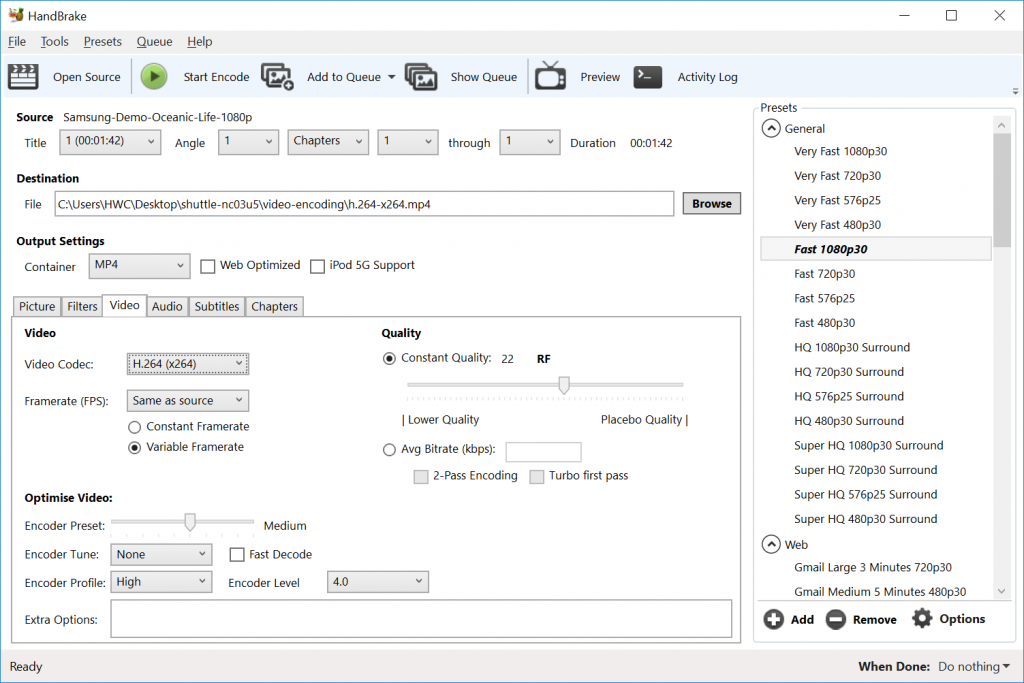 We monitor the gameplay performance in Mafia II. We chose it because it is an old game that is both playable with high settings on a mainstream iGPU, and also because no upcoming updates or optimization of drivers that would affect the performance are expected. The resolution is set to Full HD, anti-aliasing is turned off as well as APEX PhysX. The test sequence is the introduction of the second chapter, the "autopilot" passing through the snowy city of Empire Bay. We use PresentMon for logging and we visualize the collected samples using FLACalculator by Pavel Šantrůček from GPUreport.cz. The result is the exact timing of consecutive frames and average and minimum fps.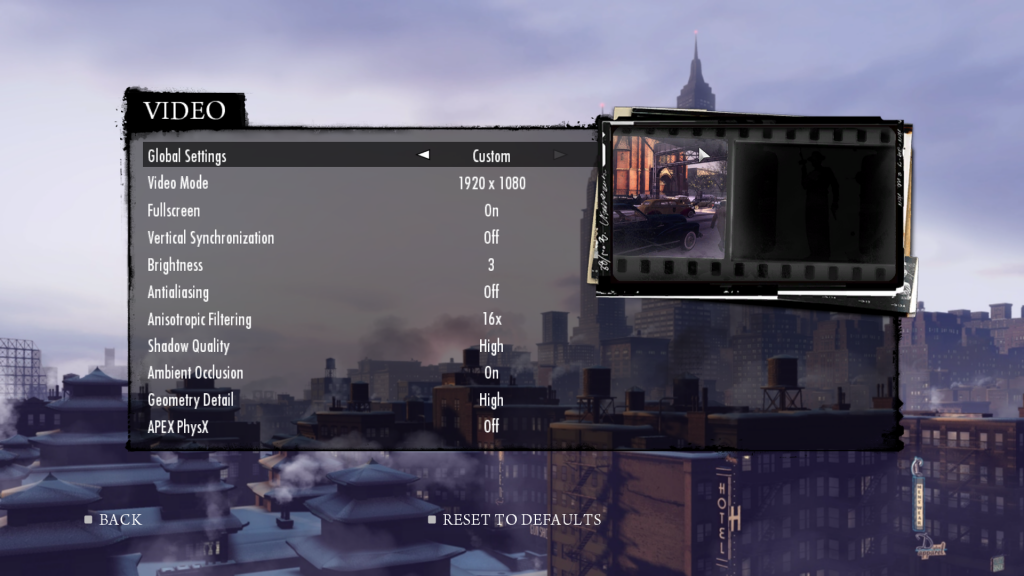 Synthetics are also included: 3DMark (Fire Strike, Sky Diver, Cloud Gate and Ice Storm) and CineBench R15. In addition, CB is not very dependent on RAM, which means that the results won't be affected by the new BIOS/AGESA that much. These simplified computing tests will allow you to easily compare performance even outside our internal database.
For the highest accuracy possible, all tests are repeated at least twice. If the difference is greater than 2%, we repeat them even three times. Then we calculate the average value and put it into the charts.
The review of Shuttle NC03U5 has been already updated.
Flattr this!