Test procedures
With increasing IOPS, SSD cooling demands also increase. This applies even to powerful models (NVMe) for common customers. In most cases, controllers can take a lot, but high temperatures do not add to their performance nor lifespan and they can cause problems even in very quiet computers or in a room with higher air temperature. An additional heatsink can do wonders.
Test procedures
We started with 900 seconds in idle, then continued with 900 seconds of linear reading of 8MB blocks in Aida64 (with an average speed of 2GB/s). The SSD we used is OCZ RD400 with installed OS.
We  used mainly thermocouples and thermal imager. The tested SSD does have an internal temperature sensor, but it reports a significantly lower temperature than the temperature of the controller, which is the most important. Therefore, we used a thermocouple to detect the heating of the surface of the controller casing first, but, for safety reasons, the sensor was placed outside the area where the heating was highest (+ ~ 7 °C). It is attached by a glue which does not transfer heat very well.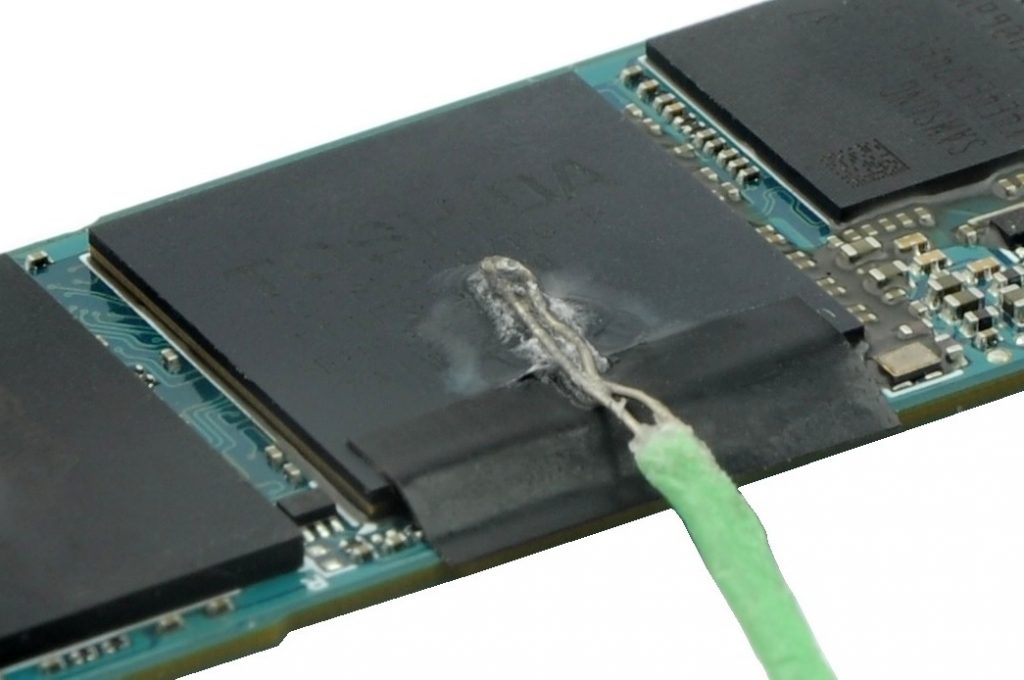 The second part of tests focused on heating of the backplate (behind the controller) and the memory closer to the controller, which heats a bit more. We subtracted the temperatures by a properly calibrated UNI-T UT325 thermometer. We took thermal pictures of the heatsink. From the interactive photos, we chose the highest and the average temperature, and put it into the charts. We let the SSD cool down before every following test.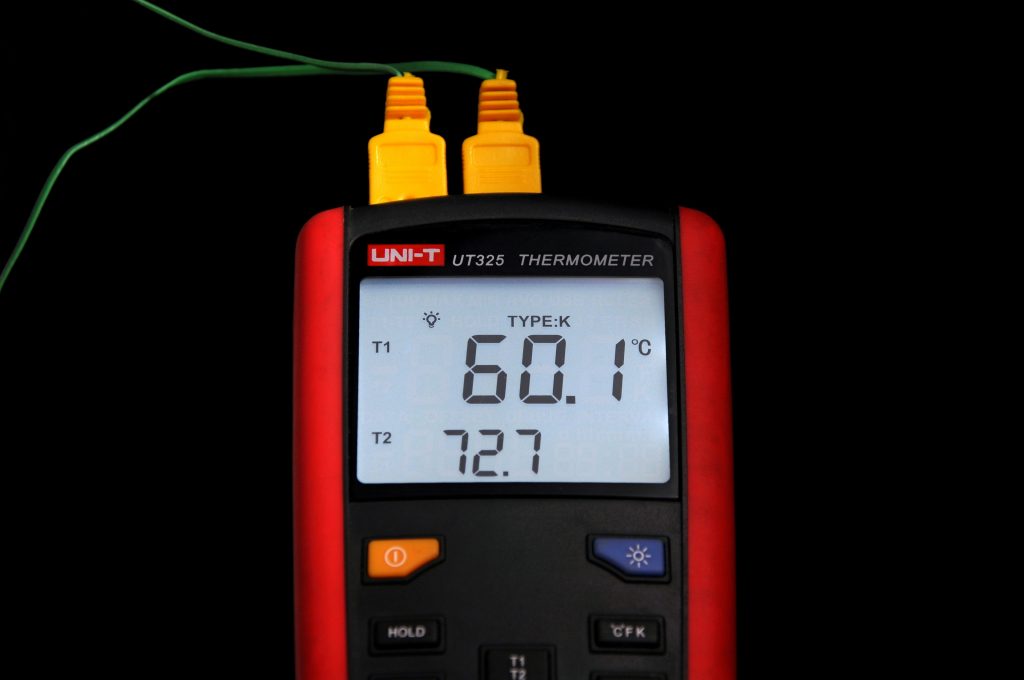 All tests were carried out in our wind tunnel with four NF-A12S PWM fans (2 – intake, 2 –outtake) regulated to approximately 550 rpm. The SSD was mounted in the PCIe adapter and it was in a vertical position.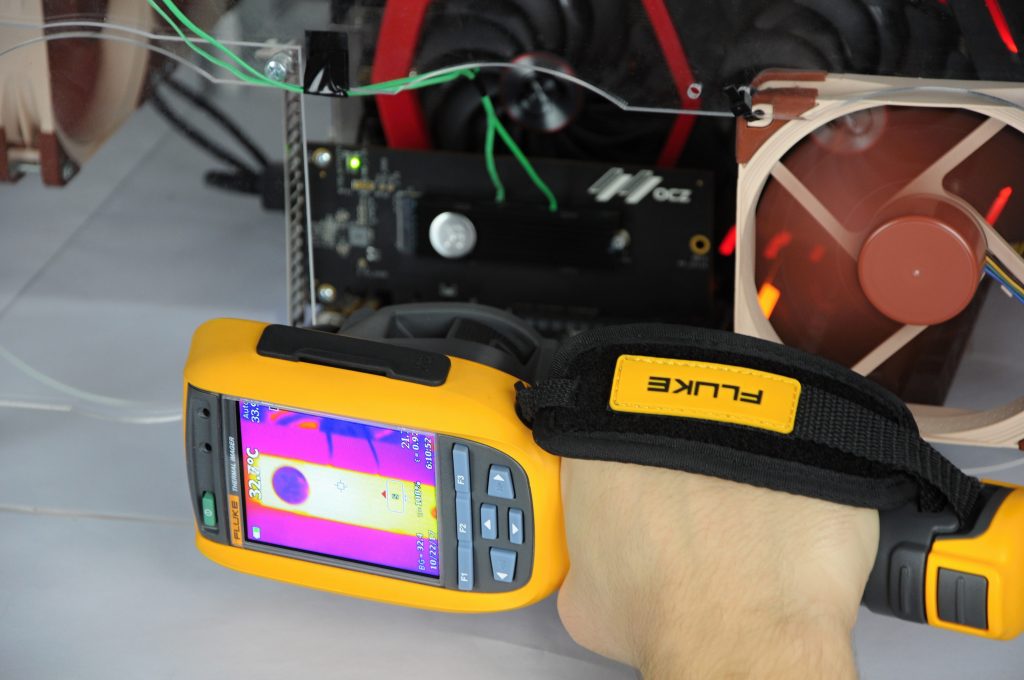 Flattr this!