Gallery of thermal images
Thermal conductive pads are useful wherever a thermal paste cannot be reasonably applied. A good example are power supply circuit of graphics cards and processors, so the choice of test subjects was unambiguous. It was less clear, however, what thickness of pads is most effective, if it is better to pay for more expensive ones, and what improvement to expect.
Gallery of thermal images
These pictures illustrate the heat of the heatsink. The higher the contrast of the coils, the lower the heat transfer through the pad. The weakest one was measured when using Arctic 0.5 mm, the best with the Thermal Grizzly pad.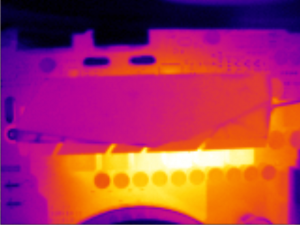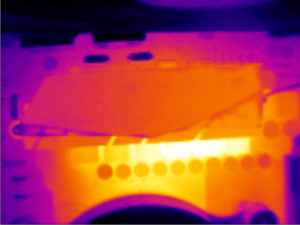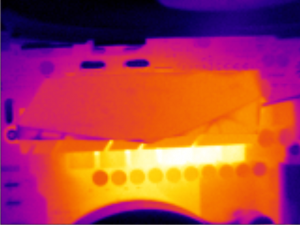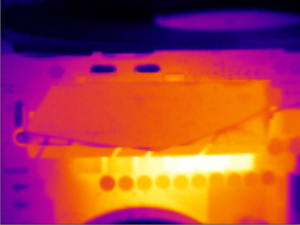 Flattr this!