Conclusion
With the i/A32 cooler series, Arctic made a really good impression and created a decent opponent for the excellent Fera 3. In the meantime, Swiss have strengthened their ranks and advanced to battle with Freezer 33. However, the expected drama with fight for every detail did not happen. Because of a design mistake of one of the players, the winner is quite dominant under standard circumstances.

Conclusion
Freezer 33 surprised in an unexpected way. After the success of i32, who would guess that its successor will end up falling behind the Fera by 17°C at 36 dBA. And unfortunately, this is not a problem of a single faulty piece. To be sure, we ordered the second sample from the store (the first one was directly from the manufacturer). Very poor results were confirmed again, quite accurately.
The pressure of the cooler was more than decent, we can assure you. It seems that the heatpipes efficiency rapidly decreases in the vertical position of the motherboard. And even though it sounds crazy, the Freezer 33 in the horizontal position slightly dominates over Fera, similar to how i32 dominated. The problem is that such an orientation is very unusual and rarely used in practice. Heatpipes efficiency naturally differs in different positions, but we have never seen such a significant difference before. How so? That is a question for Arctic engineers.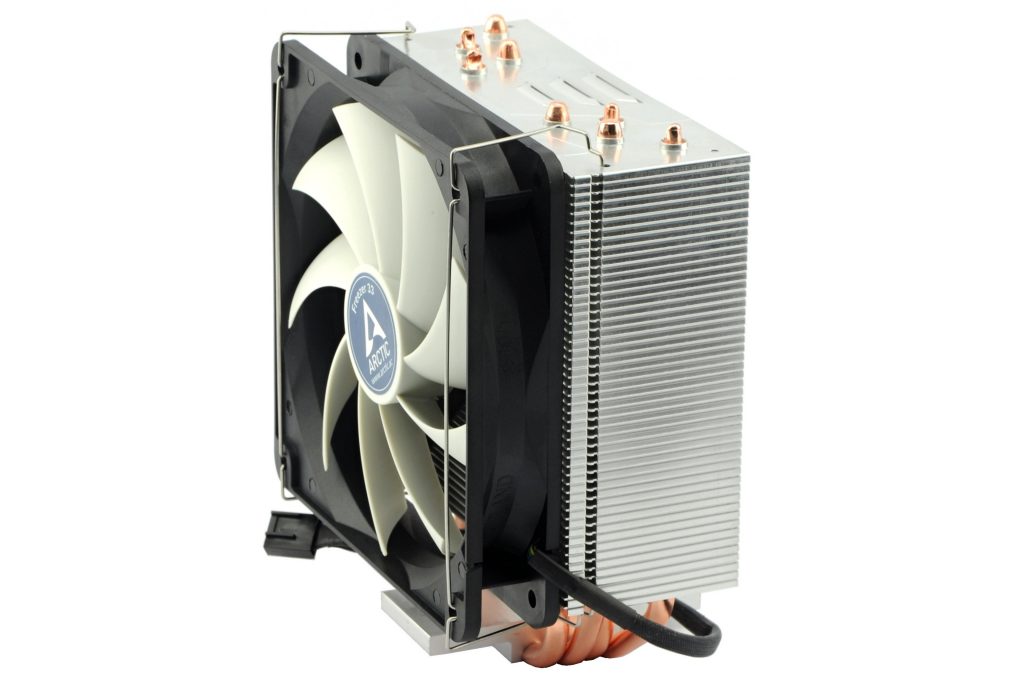 Due to a very good previous experience with this concept, we will not condemn the cooler and we believe that Arctic will put everything in order with the next production. Even though the situation looks grim, we would like to highlight the semi-passive mode in which the fan is automatically turned off when the CPU is idle. However, when temperatures rise a bit, at certain intervals, the fan will spin at a low speed for a short time. How often depends on whether you are working in a text editor or watching a video.
As part of the upcoming tests, we will look at the heatsink in more detail and we will continue to observe its behaviour.
---
Current Fera has successfully passed all tests. It did not lose breath even at 31 dBA, although the temperature was over 80 °C. The point of the quietest of the modes is to test the capabilities of more expensive coolers that should have no trouble with it.
SPC Fera 3 v2 was not caught off guard even by a massive overclocking with low rpm. Kaby Lake with 1.4 V represents no obstruction after delid at 33 dBA. But a real fan of silent computers will not be satisfied with the buzzing fan. In this case, Freezer wins over Fera.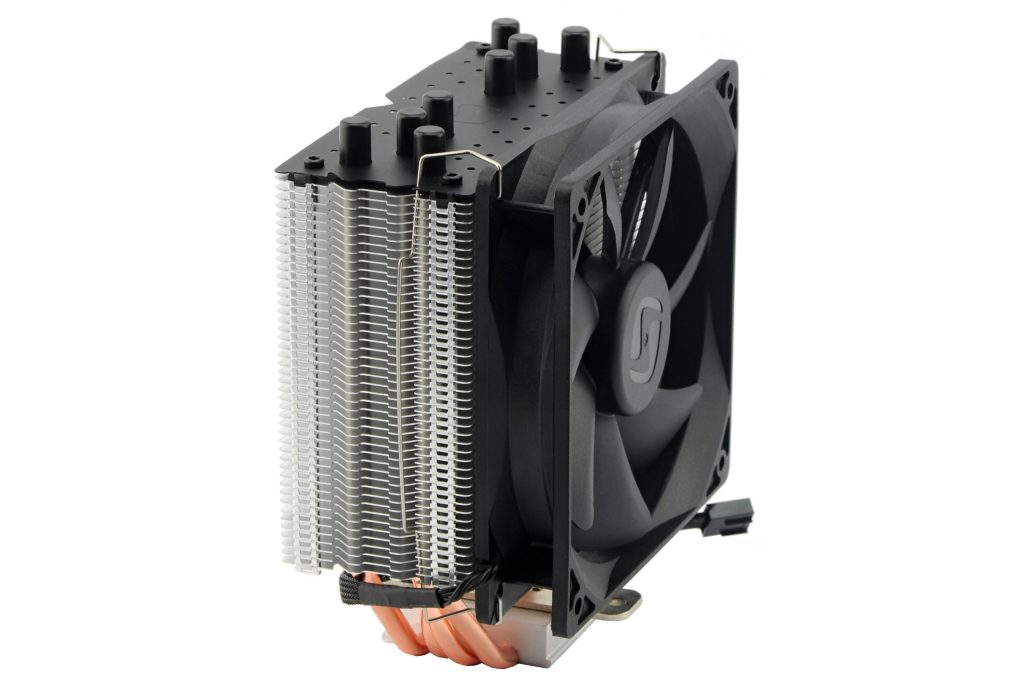 Anyway, SPC heatsinks were almost perfected over the years and their efficiency is really top-notch. We cannot tell whether it is or it is not the best choice for a total of 30 euros at most (fan included) yet. However, we will soon test the Arctic Freezer i32 which appears to be the strongest competitor in the current offer. But of course, we can recommend Fera 3 v2 already. It definitely won't be a mistake in a lower budget configuration.
Finally, we have to commend a clever assembly system based on SecuFirm. The only flaw that it has is a plastic backplate, which is, unfortunately, becoming a standard in this price category.
---
If you would like to give us a tip for a review, feel free to do so in the comment section.
We will be grateful for any feedback!
Flattr this!